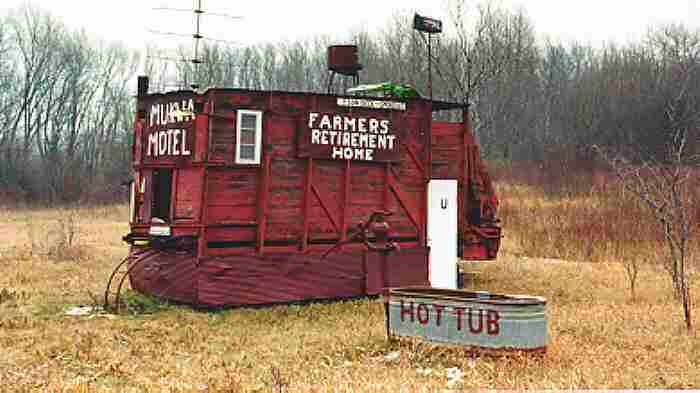 Hello all! Ready for another Wednesday Mind Hump? This week's theme is Junk Drawer Day.


1. What's in your junk drawer, and how many junk drawers do you have?
Actually, my whole garage could be considered a "junk drawer" -- that's they way it is on a old farm. Junk happens. Life works around it, over it, ignores it as it becomes part of the landscape until that day, hour, minute when THAT piece of junk isn't junk anymore – it's a part to fix the mower, or the snowplow, or a pump handle...
2. How often do you clean or rearrange your junk drawers?
Never – who'd want to louse up the disorganized organization of it all?
3. Name one celebrity whose junk drawer you'd love to go through.
Kevin Kelley's junk drawers must be truly marvelous. Not celebrated enough? OK – I'd like to play with the junk in the trunk of Sandra Bullock... she has an old family farm in Texas. Of course that was what I meant...

The rules are, there are no rules!!! All you need to do is copy and paste the above questions into your blog and add your responses. After you've finished, return here and leave us a comment so we'll know you've humped. Be sure your hump is linked back to http://bdinsanity.blogdrive.com so others can hump too.

Remember, there are no right or wrong answers. If one of the questions doesn't inspire you then simply "pass" it. Just use your imagination!

If you don't have a blog or you're an exhibitionist *woo hoo* feel free to hump right here in our comments section. There's absolutely no pressure ... although it's called the Wednesday Mind Hump you can hump on any day.

Until next time, this is your music-loving mememeister wishing you a happy hump day!